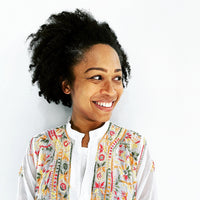 About Love & Reign
Welcome family! I am Arraina "Raina", the creator of Love & Reign. I started my professional career as a nurse. I began creating my own products as way to reduce my family's chemical exposure.
Our Whipped Shea Butter was our original product which solved two problems in our family: our daughters' eczema and the need for a natural hair moisturizer. Our handcrafting "business" began when I started to sharing our Whipped Shea Butter with family and friends.
Today our product line has grown to include many more plant based products to care for you and your family naturally.
Our mission is to share high quality natural care products with our community.
We believe there is power in choosing products that are free from harsh chemicals, eco friendly, and plant based.
Thank you for letting us care for the beauty in you.
Love,
Raina
Best use and Care instructions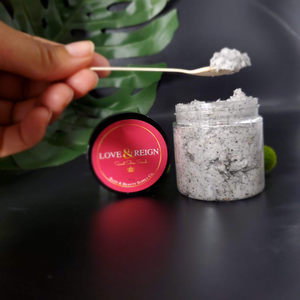 Natural Scrubs
Best way to enjoy your natural scrub is to remove the desired amount using a spoon and place in hand. Using your hand rub in a circular motion. Rinse thoroughly. Close lid tightly to prevent water from entering your jar, this prevents contamination.
Beard Care
For a healthy beard it is best to start with a clean beard. Wet beard shampoo bar until a rich lather is achieved. Cleanse beard and skin underneath. On a dry beard apply desired amount of beard oil, and pomade using wooden comb for even distribution. Your beard comb will absorb beard oil over time, then becoming a quick way to add shine to your beard on the go.
Shampoo Bar
New to this eco friendly way of washing your hair? Simply wet your hair, create a lather by rubbing the shampoo bar on your hair. Once there is a rich lather, distribute along scalp and entire hair. Be sure to rinse thoroughly.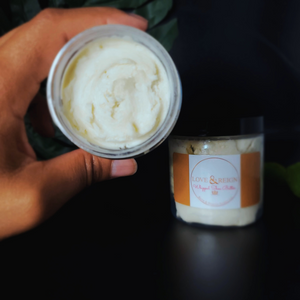 Whipped Shea Butter
"Mother's Gold" can be used several ways.
To use as a daily skin moisturizer. Remove desired amount. Allow to melt in hands and apply. A little will go a long way.
Apply to clean damp hair or scalp as a moisturizing sealant. Following the above steps to melt.
Close tightly and keep away from direct light. If your butter melts, keep in a cool dry place or refrigerator until it solidifies.
Natural Soap Care
To extend the life of your favorite Love & Reign Soap Bars, be sure to allow your soap to dry in between uses. We recommend soap savers or breathable soap trays.