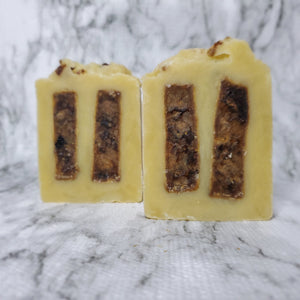 Handcrafted with all natural ingredients (saponified shea butter, cocoa butter, coconut oil, olive oil, and castor oil) free from harsh chemicals.

Formulated using a plant based recipe, designed to cleanse your skin without stripping your skin.

Fragrance free. 

Made with Organic Raw African Black Soap.

Cruelty free.

Always made with love.